HRTool - the HR Management Application
Vacation request, recruitment statuses, document, calendar with important events and much more - all this is one application that we created to streamline operations within the company.
consult - design - code - maintain
React / Node.js / AWS

OVERVIEW
streamline company operations
Efficient company management with HRTool
By listening carefully to our customers and having the experience of running on own business, we have created an app that puts all the most relevant things, such as important documents, vacation information and recruitment, in one place. Two different dashboards: for admin and employee.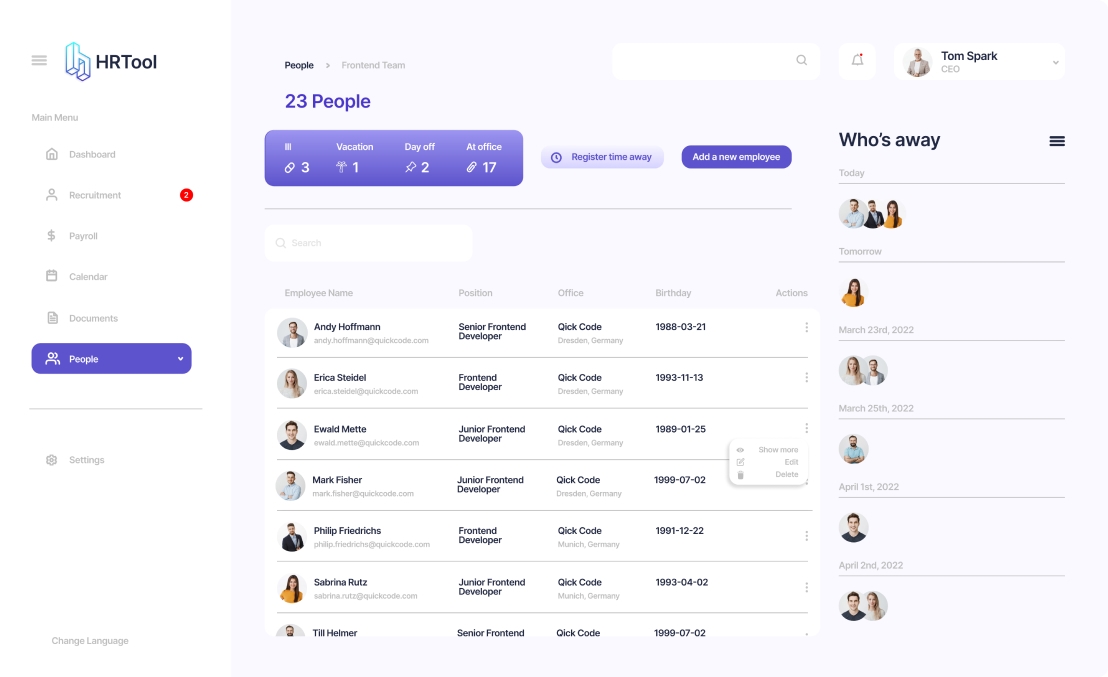 how you benefit
HRTool gives you access to...
Absence overview
Have an overview of your employees' leave. The system fully integrates with Google Calendar. Get a notification everytime when someone submits a new request.
Calendar synchronization
Don't miss important days! Thanks to calendar synchronization, holidays and other days off will be added automatically, and you won't forget to celebrate your employees' birthdays either!
CV generator
To keep everything consistent with the company's visual identity, we added a CV generator option so that each employee has easy access to an editable template.
Devices management
Manage devices, such as laptops and monitors, and view the history of each device, which may include information such as current ownership, damage, or return.
Recruitment site
A Recruitment site allows you to embrace all recruitment. All the resumes submitted and the stages the candidates are at in one place. You can also add a short description or evaluation of each of them during or right after the interview.
Room booking
Are you planning a 1-on-1 meeting? You can book a room to discuss important issues in peace.
Deficiency reports
Receive notifications that something is missing or needs to be purchased (such as milk or coffee).
Holiday requests
As an employee you are be able to easily submit vacation or sick leave requests. With HR Tool, you have a clear view of the number of vacation days used.
Mobile app
The application is also available in a mobile version, which makes the use of the application more easier.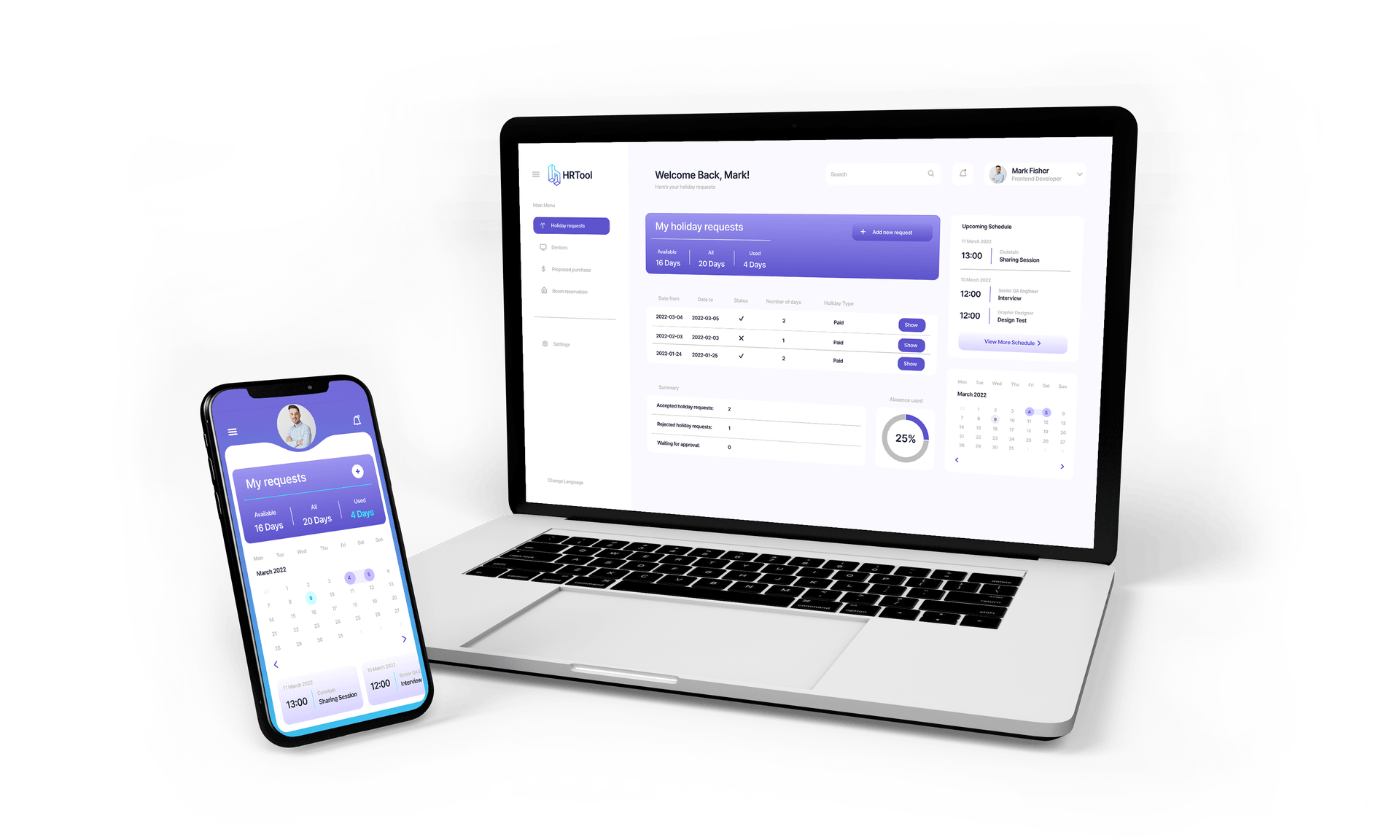 End-to-end from the first step for as long as you need