END-TO-END
Software development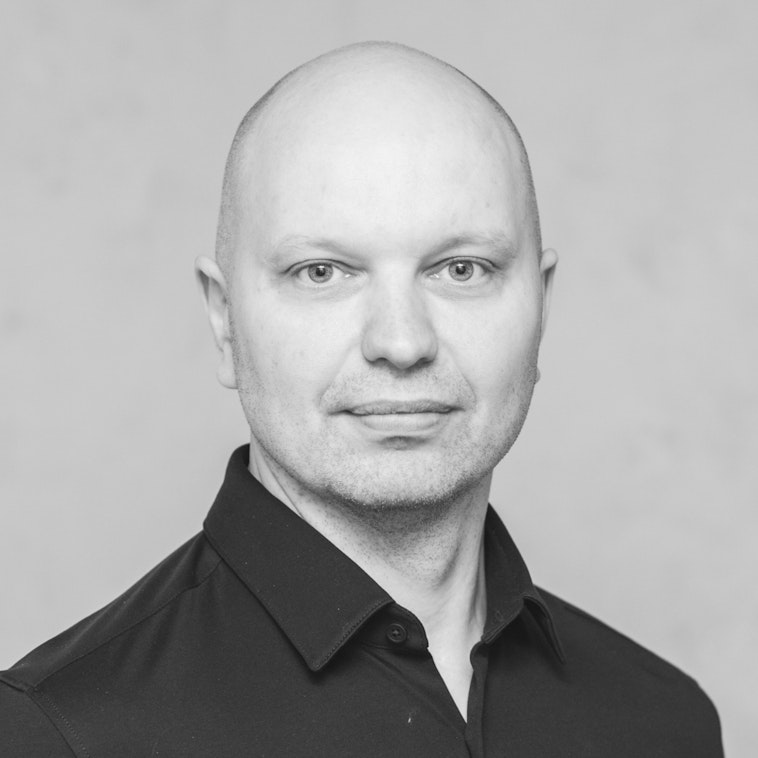 Daniel Gawron
CEO, Codetain
With us, your ideas will come true!
We've created this website to show you how we can help you, what technologies we use to implement your ideas, and to present to you who exactly you'd be dealing with. Below, you can also find more information about the E2E process.
OUR PROCESS
End-to-end service
Consult
We'll schedule a free consultation to get to know your ideas, objectives, and match the best technology and framework for your project.
Design
Once we have aligned on the project goal, we start the design process! This means workshops, interactive prototypes and user testing.
Code
Design is ready and tested. Time for next step — our software team is rolling up their sleeves. Ready, steady... code!
Maintain
Last step isn't really a goodbye. We're not disappearing after delivering the project. We can offer you full support for as long as you need it!
How we work
Technology stack
Languages
JavaScript / Typescript / Python / PHP / C#
Framework and tools
React / Gatsby / React Native / Redux / Express.js / .NET Core / FastAPI / TensorFlow / GraphQL / Magento 2 / Laravel / Symfony
Tests and infrastructure
Cypress.io / Jest / Mocha / Netlify / Docker / AWS / CircleCI / Redis / PostgreSQL / RabbitMQ / Elasticsearch
Other utils
GitHub / Jira / Slack / Scrum
OUR PROCESS
our process
Our business model
Autonomic team
An autonomic team is still set up and being led having your requirements and expectations in mind. However, you leave the project management, selection of members, and leading the team to us entirely.
Team extension
Have you already created a team within your company, but noticed that your people could use extra support? We'll be happy to get on board and help you out - regardless of whether you need just one additional soldier or more!
Dedicated team
Together, we assign our people that will fit the projects most accurately. From that moment, they are a team under your management, 100% dedicated to your project only.
End-to-end from the first step for as long as you need